You're going to be a parent!
Congratulations and Welcome to HypnoBirthing.
Welcoming a new child is an exciting life event for both parents, but it is also completely normal to feel like you aren't prepared just yet. Your head might be filled with questions like, "How can I be a great birth partner?" or "What is this 'Hypnosis' program my wife/partner has signed up for?" Perhaps it would help to hear what other dads and partners think about our program and what to expect.
We want you to have the knowledge to help your partner bring your baby into this world with confidence and calm. How? Through HypnoBirthing, we give you a toolbox of techniques to own your role as an active participant during pregnancy, birth, and parenthood.
Partners play an irreplaceable role in the journey of birth and parenthood. One that will leave them forever changed for the better!
HypnoBirthing partners will learn:
How to play an active and intimate role in the birth process and help the birthing person maintain focus and deep relaxation through each stage. While the nurses and midwives/doctors will be focused on the mom and baby's vitals and documenting everything, your physical and emotional support is going to be crucial.
Comfort measures to support mom with your voice and through physical touch. Guide the birthing person by mirroring breathing techniques at each stage, offering tension releasing massage, and identifying position changes to encourage progress.
How to advocate for mom and baby. Learn what questions to ask to make decisions with confidence and help the birthing person stay in control of their birth experience. As the spokesperson, you can help reduce the use of unnecessary interventions and keep mom feeling safe and at ease.
The importance of bonding before and during birth, and how it will have a lasting impact. By participating in exercises in class and at home, you will enhance your connection with mom and baby.
Preparing for Parenthood
HypnoBirthing classes are designed to engage all partners, in addition to expecting moms. We want both parents to feel prepared and ready to take on their new roles. Learning to be the best parent happens over a lifetime of learning, but in HypnoBirthing we provide parents with a toolbox of skills and techniques for conscious parenting. These are things that moms and dads can practice and utilize from conception, during pregnancy and birth, and even though the years to come. 
From breathing techniques and bonding to advocacy and decision-making we want parents to approach this life-changing experience with the ultimate preparation. Many of our educators are experienced in additional areas related to pregnancy, birth, and parenthood. They are trained to work with parents of all kinds to achieve the best possible outcomes.
Women often say they are more in love than they ever thought was possible after the nurturing support they receive from their HypnoBirthing partners!
HypnoBirthing Relaxation for Dads
HypnoBirthing Relaxation for Birth Partners
This 'HypnoBirthing Relaxation for Birth Partners' was created especially for partners and the birth support team. Click here to find out more
What are all the new parents saying?
You are about to experience one of life's most profound experiences. The support you give to your partner can make a huge difference in the way your family begins. Prepare - there are so many things to learn about how to support your birthing partner. Education is...
read more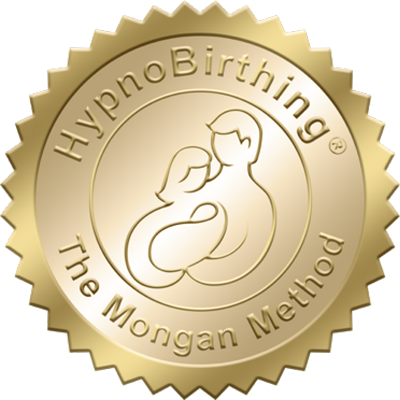 TRUST the Gold Seal of Quality…
The gold HypnoBirthing emblem is a sign of both credibility and professionalism for Educators internationally. This emblem is only given to those Educators who have pushed themselves to successfully complete the extensive HypnoBirthing certification classes and training.