HypnoBirthing COURSE CERTIFICATION
International Recognition
Marie (Mickey) Mongan created HypnoBirthing® – The Mongan Method over 3 decades ago. The program has since grown into an internationally recognized organization with certified educators in 46 countries across the globe. Each and every one of these educators has been trained and certified by the HypnoBirthing Institute.
As a certified educator, you will receive the Gold Seal of Approval to display on your website and marketing materials to let expecting parents know that you are trained to teach the original HypnoBirthing course. It also lets them know that you, as an educator, have received quality educator training and have agreed to the Code of Ethics & Standards required by the HypnoBirthing® Institute.
All certified educators are also listed within our official online educator directory.
Ready to get certified?
Important advice: HypnoBirthing has become a household name, and there are several 'copy' programs that have popped up in the U.S. and other parts of the world claiming to the be the official.
Certification Process
The first step to certification is to complete a training course. The course consists of 3 components:
Introduction to Hypnosis for Birthing – 1.5 days face to face training (part of the 4-day training)
Educator Certification Workshop – 2.5 days face to face training (part of the 4-day training)
Birthing Basics – Home Study (for individuals without prior professional birth experience)
Following completion of this 4-day, immersive Childbirth Educator Training Program Childbirth, there are a few post-training exercises to be completed as a part of the certification process. This includes:
Review questionnaires on each section of the training
Case study (teach 1-2 couples taking them through the 5 session program as prescribed)
Read and write a review on 1 book related to birth, hypnosis, the power of the mind, the mind-body connection, etc. (Recommended: The Biology of Belief by Bruce Lipton).
Once your certification materials have been submitted, reviewed, and approved, your physical certificate will be mailed to you. Additionally, you will be provided with access to our educator resource library, and instructions to request your online educator directory listing.
Recertification Process
Only persons holding current certification with the HypnoBirthing® Institute may teach the copyrighted materials and use the registered trade name HypnoBirthing® and the logo in promotional and teaching materials.
Annual renewal is required in order to remain certified to teach HypnoBirthing.
With your membership renewal, the following criteria (subject to change) are required:
Reread the current textbook within a month of renewal.
Read at least two books about birthing, pregnancy, hypnosis, parenting, maternal health or any other topic close to HypnoBirthing philosophy.
A total of 15 Professional Development/Education Units are to be earned every two years
Reread the Educator's Handbook and Code of Ethics and Standards within one month of renewal. These documents are located in the Educator's Dropbox.
Review your directory listing and make any necessary changes to ensure all info is up-to-date.
Complete online Class Report for each class.
Pay the $100 renewal fee
*Random compliance audits will occur, please keep records of each year's renewal criteria for at least 5 years.
"Inactive" Membership
If you are not planning on teaching during this membership year, you may pay $30 (USD), to hold your certification for the year and then you can renew your certification the following year by following the usual criteria. You can pay for your inactive membership when you login to the member area.
Ongoing Support
HypnoBirthing International offers their educators worldwide:
Online Resource Center
Listing on the HypnoBirthing® website
Membership which is professionally recognized by The Royal College of Midwives (RCM),  The Australian College of Midwives (ACM), The Australian Hypnotherapists' Association, The National Guild of Hypnotherapists, Childbirth and Parenting Educators of Australia (CAPEA), Spinning Babies & One World Birth (award winner Marie Mongan)
Newsletter
Online Forum where educators around the world connect
Annual Symposium (on hold due to COVID-19)
Regional Chapter Leaders
Free 2 year digital subscription to Pathways to Family Wellness Magazine
Your success is our success, and our professional organization is here to support you and the families you serve. Joining the HypnoBirthing Institute means joining a dedicated and supportive birth community.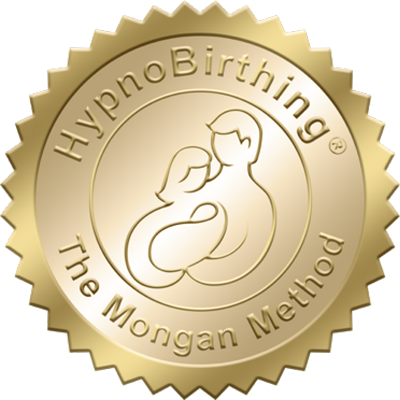 TRUST the Gold Seal of Quality…
The gold HypnoBirthing emblem is a sign of both credibility and professionalism for Educators internationally. This emblem is only given to those Educators who have pushed themselves to successfully complete the extensive HypnoBirthing certification classes and training.