Official HypnoBirthing Institute
"The Original and Still the Best."
You are at the official HypnoBirthing® Institute website. The HypnoBirthing Institute was founded by Marie Mongan in 1989 and has since grown to 46 countries across the globe. This program has impacted countless families over the years and continues to grow in popularity. Today, many celebrities and even the royal family trust Hypnobirthing to prepare to bring their babies into the world calmly and safely.
Following the passing of founder, Marie Mongan, in 2019, Dr. Vivian Keeler stepped in as the President of HypnoBirthing International. An experienced HypnoBirthing Educator who trained under and was mentored by Marie Mongan, she works with the rest of the board and the community of educators to maintain Marie's vision for the Institute while expanding the program to be more accessible and inclusive for expecting families.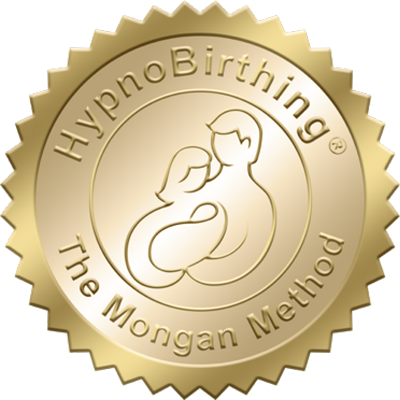 TRUST the Gold Seal of Quality…
The gold HypnoBirthing emblem is a sign of both credibility and professionalism for Educators internationally. This emblem is only given to those Educators who have pushed themselves to successfully complete the extensive HypnoBirthing certification classes and training.
The HypnoBirthing® Institute has appointed an qualified, passionate, and professional team to lead HypnoBirthing International throughout the world. The executive team and the local chapter leaders help ensure that educators and the families they serve have access to the most relevant and helpful education and support. Let's meet the leadership at the HypnoBirthing® Institute:
Dr. Vivan Keeler
President – HypnoBirthing Institute
Dr. Keeler is an experienced chiropractic physician, certified doula, HypnoBirthing childbirth educator, and certified hypnotist whose focus is on the care of pregnant women and their families. Vivian is known for bringing an aura of calmness to the birthplace and for sharing her wisdom with gentle kindness. Vivian is the founder of Amazing Births and Beyond and is the co-creator of several training programs. She has been featured in numerous articles about Chiropractic and Pregnancy, HypnoBirthing, and Doula Services.
Mentored by the founder of HynoBirthing, Marie Mongan, Dr. Keeler was awarded the HypnoBirthing Institute's Diamond Award in 2008 for outstanding contributions to the advancement of HypnoBirthing and has been named President of the HypnoBirthing Institute. She has traveled nationally and internationally certifying birth professionals to teach HypnoBirthing – The Mongan Method. 
Vivian is married and has two daughters. She lives in sunny South Florida in the United States.
Click here to contact Vivian via our HypnoBirthing Educator Directory. 
Anthea Thomas
Vice President – HypnoBirthing Institute
Anthea is a passionate health professional, an experienced Antenatal Educator, Speaker and Hypnotherapist supporting families in conception, pregnancy, birthing and parenting. Anthea is the Vice President of the HypnoBirthing® Institute. She is the Director of HypnoBirthing International in Australia, a Global Presence Ambassador for Parenting 2.0 and a member of the leadership team of CAPEA QLD (Childbirth and Parenting Educators of Australia).
Anthea is working with therapy based on the philosophy that our unconscious minds can heal our bodies, and control the delicate process of conception and birthing. She is focused on helping people find their unlimited potential in all areas of life, on helping women to rediscover their natural birthing instincts and works to provide couples with information about their bodies, the birth process, how their mind affects conception and birth helping to empower them to take control of their own journey.
Anthea is married and has two children. She lives on the Gold Coast in Queensland, Australia.
Click here to contact Anthea via our HypnoBirthing Educator Directory. 
Maura Geddes
CEO - HypnoBirthing® Institute
Maura is the daughter of Marie Mongan, and the very first HypnoBirthing® mom who was educated through the curriculum created by her mother. Maura has lived the experience of calm, birth first hand, and continues to help spread the knowledge of this birthing philosophy alive as our CEO.
Click here to contact Maura via our HypnoBirthing Educator Directory. 
Contact the HypnoBirthing Institute