Become a HypnoBirthing Educator
Train with us to become a Certified HypnoBirthing Childbirth Educator
Build a career as a HypnoBirthing® Childbirth Educator and enjoy the rewards that come from preparing parents for a joyful, empowering birth.
Join our team HypnoBirthing educators providing comprehensive childbirth education and techniques to families across the globe for a positive birth experience and journey into parenthood. A Four Day Training that will not only change the way you view birth but the families you work with too. Our International Network of HypnoBirthing Educators is spreading the wisdom of calm, gentle birthing throughout 46 Countries!
HypnoBirthing Educator training is available to doctors, doulas, midwives, nurses, healthcare providers, women's health physiotherapists, childbirth educators, hypnotherapists, yoga instructors, massage therapists, and anyone with an interest in maternal health and birthing.
All certified HypnoBirthing educators are currently trained by our faculty members across the globe, and trained educators are eligible for up to 32 CEU hours.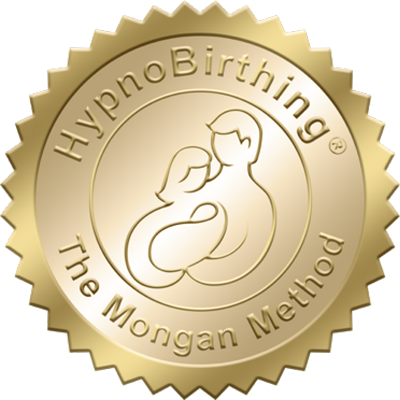 A full business solution
Certification provides access to all of the resources needed to successfully get started a birth business. No prior experience necessary. All you need is a desire and passion to spread the knowledge of how to have a positive birth experience!
Ongoing support
Become. a member of our international team and receive access to our private group for support, tips, and advice every step of the way!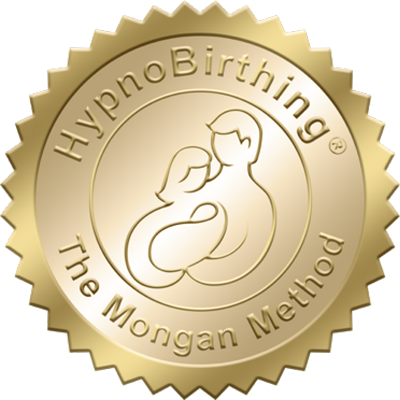 Internationally recognized
Obtain your childbirth educator certification from the one and only HypnoBirthing® Institute (a global leader of Childbirth Education in 46 countries).
HypnoBirthing Educator Training
Is HypnoBirthing Training right for you?
If you are looking to start a rewarding new career or are a current birth worker looking to expand your current knowledge and offerings to help families have natural, positive birth experiences, then this is the right training for you. HypnoBirthing is a well-thought-out and dynamic, 4-day, 2-part Childbirth Educator Program consisting of a 16-hour, Introduction to Hypnosis for Childbirth or Introduction to Birthing Basics, and a 16-hour, Certification Workshop for HypnoBirthing®.

As Part Of Your Certification You'll Receive:
Internationally recognized certification with the HypnoBirthing Institute (recognized in 46 countries)
Syllabus – well organized, easy to use, step-by-step guide to teaching for each segment you attend.
Access to a resource library with, forms, handouts, marketing materials, and other accessories.
HypnoBirthing®–The Mongan Method textbook
The Rainbow Relaxation MP3, the cornerstone of our program's relaxation component.
HypnoBirthing Videos – You will be fascinated as you view these births and witness the beauty of mothers who are free of the Fear-Tension-Pain Syndrome and free of unnecessary interruption as they bring their babies into the world calmly, gently, and in joy.
Comprehensive ongoing support from our U.S.-based team and local state committee member.
Educator directory listing with your business details and contact information
What this program teaches
An awareness of the consciousness of the baby before, during, and after experiencing birth
An understanding of the working of the body's own natural relaxants
Relaxation techniques that eliminate the Fear-Tension-Pain Syndrome
An understanding of why women in other cultures have easier, more comfortable birthing experiences
How the mother's body is designed to work in neuromuscular harmony with nature
Proven hypnotic techniques to bring about easier, more comfortable labor and birthing
What you will learn
How to eliminate fear and replace it with confidence and understanding
The source of the myth that pain is a necessary accompaniment in normal birthing
How to teach the birthing companion hypnotic rapport
Specific techniques of hypnotic deepening
The three stages of labor as a continuum and varying relaxation skills
Prenatal, perinatal, and postnatal parenting and bonding
Recent statistics from our HypnoBirthing Parents:
12.8 %
reported a C-section – against our national average of 33%
20.43 %
had an epidural – against our national average of 68.1%
61 %
reduction in C-sections and a reduction in epidural use by 56%.
65.27%
went into labor spontaneously without any effort to get it started.
12.27 %
used natural methods to initiate labor, and only 21.86 % were induced by their care providers.
82.32%
of births ended with mother baby skin to skin immediately or within the first hour after birth.
Of those in this group that did have intervention or procedures, only 5.25% said that the procedures or interventions were done without their full understanding or permission.
Enjoy the rewards of teaching visualization and imagery that assists expectant parents as they release fear and other hindering emotions and prepare for a calm, easier, and more satisfying birth.
Why become a HypnoBirthing Educator
HypnoBirthing® Childbirth Educators are highly qualified birthing professionals who have distinguished themselves through education, experience, motivation, and dedication to the principles and philosophy of HypnoBirthing® and mother-directed birthing. Additionally, each must meet the requirements as set down by the Executive Board of the HypnoBirthing® Institute. Your close attention to the course evaluation will ensure that this remains so.
Are you the right person to join our team?
HypnoBirthing gives women the confidence to birth, free of any unnecessary interventions that can move the experience out of the realm of normal and thrust it into the arena of medicalization. Educators who were, or are, labor and delivery nurses talk about the feeling of fulfillment that they have in attending births where empowered women trust birth and trust the female human body to be able to birth normally and with ease. Doulas revel in the fact that they are able to leave births on a natural high that remains with them for hours, and sometimes days. Mothers who birthed with HypnoBirthing broadcast the joy and accomplishment they feel, and they seem compelled to teach these skills to as many people as will listen. Doctors who respect families and the miracle of birth are happy to find the rational means of attending births, rather than managing births.
We could fill pages with the many reasons that Educators give for having become affiliated with HypnoBirthing, but it all comes down to the HypnoBirthing belief that birth is natural, normal, and healthy, and that women were created to conceive, nurture and birth babies. Birth is intended to be experienced with dignity and reverence. Practitioners are inspired to carry this message to birthing families in 46 countries of the world.
Not a birth professional but still want to teach HypnoBirthing® classes?
Did you have a great HypnoBirth yourself, or are you passionate about positive birth? You can still qualify to become a HypnoBirthing® Educator by taking an additional Birthing Basics prerequisite. Be the teacher that you see yourself being! Make sure you sign up for the Birth Basics class at your HypnoBirthing® Educator Training.
Why HypnoBirthing International?
When investing in your career, education, and future, you want to make sure that you are selecting a reputable, trusted training organization. HypnoBirthing International is home to the original education program for birth hypnosis, The Mongan Method. Our professional educator training program is not just comprehensive but is developed based on wisdom from countless past generations, but adapted based on current evidence and birthing practices.
We recognize that there is occasionally confusion regarding other 'hypnobirthing' programs available and some parents, unfortunately, sign up for those believing they are enrolling in the official HypnoBirthing program. As with any successful product or program, copycat programs exist and ride on the coattails of our success. We believe it unethical to pass copied work as your own, confuse the public, and profit from it. When you join HypnoBirthing International, you can know that you are joining the original and the best HypnoBirthing childbirth education network in the world.
Download the info pack
The information pack will tell you everything you need to know about training with HypnoBirthing International. You'll receive info on:
Course outline and certification requirements
Course fees and what's included in the training
Ongoing support to operate a successful birth business
Who is should consider our educator training and why
Our organization and why we want you on our team!
Privacy Policy: We hate SPAM and promise to keep your email address safe
Our International Network of HypnoBirthing Educators are spreading the message of positive and calm birthing throughout 46 Countries!
Read more about what others are saying about our HypnoBirthing Training Courses, Workshops and Webinars.
I chose HypnoBirthing to teach my clients because it aligned with my own beliefs about birth. It's intuitive, insightful, and uplifting. My clients enter their labor and birth with confidence. My birth partners are confident in their ability to support the process. My families are bringing their babies into the world in peace, calm, and love.
April is a wonderful, knowledgeable, patient person and instructor.  I am so glad I was able to be taught by her.  It was a fantastic course online, I can only imagine how wonderful the in-person version would be.  April-isms are fantastic: "It's almost like nature had a plan!"
I took Debi Tracy's HB certification class in 2020 and I can say the class, in general, changed my life.
I took Debi's HB class as a student with my husband to prepare for the birth of my first son in 2018. The course really prepared me for my birth and I had the best experience.
I stayed in touch with Debi over the years and when she said she was conducting a class to become certified, I jumped at the chance, especially to learn from her.
I am a certified health and life coach and felt adding HB to my resume to help women made complete sense and it was something I held dear to my heart.
The actual certification class was great! I learned so much, including how to present the material. I few that every women should have this information. The tests were in depth and detailed which I appreciated since it really prepared me to answer any of the questions my couples had when I was teaching. Having Debi as a mentor was the best decision I made.
This program will for sure change the course of my career – I'm so in love with the philosophy of HypnoBirthing!
This is such a great resource to have for parents with trauma.  It doesn't ignore their experiences.  They can use HypnoBirthing to help themselves heal in the most beautiful way.  April was so amazing.  Even though the classes were intense and long, I loved them and I'll miss seeing everyone's faces next week!
Mercedes did a great job answering everyone's questions and made everyone feel comfortable and welcome! The information provided in this course opened up the door for me to want to pursue further education and certification in hypnosis.
When I was first introduced to this program, I simply fell in love! Before becoming an educator myself, I heard from family and friends how it benefited them. Now as an educator, I hear the most amazing, positive birth stories from my students, and as a doula for some of my students, I have been able to witness firsthand how parents incorporate what they learn, and how gracefully and calmly they are able to birth their babies.
I attended my educator training with Dr. Vivian Keeler and really felt she helped me understand why the program works and the little nuances to help parents get the most from the program. I strive to carry Vivian's sense of calm in every series that I teach.
I stepped into the HB educator training course thinking I had a pretty good idea of what HB is since I used this method to beautifully birth my son.  I am pleased and humbled to be able to learn the greater workings of this philosophy.  The more I learn about HB, the more my life changes for the better!  Thank you!
I've spent a lot of time the past couple of years taking courses within the natural birth, coaching, hypnosis and massage world. Most of these are online, especially right now. By far the absolute best of these has been the HypnoBirthing Childbirth Educator training with Vivian Keeler.
A number of things made this course stand out above the rest. First off is Vivian. Vivian is a well educated and well spoken teacher who very graciously encourages and supports her students. There is a wealth of experience tempered with a humble and present attitude. The course is inclusive, defaults to participation over lecture, and all of us felt very well included. HypnoBirthing International has developed an extremely good power point style presentation and video library that truly walked us visually through each aspect of the class. The educator notebooks, reading, open book exams, online resources and support truly are a step above almost any online class I have taken prior to this one.
So we've covered the fantastic teacher and the layout and presentation of the content, the inclusivity and inclusion of the class, and then there's the actual content.
HypnoBirthing by far is the best tool kit I have found to teach couples real defined tools that they can learn, practice and grow to have the absolutely best possible chance at a natural birth, at a supported and loving birth, for a more comfortable laboring experience. Mongan Method HypnoBirthing gives parents a 5 week course that will completely change their relationship to their birth.
Incredible, packed, evidence-based material! So supportive, I feel confident and ready to teach!
The HypnoBirthing Educator Training Course has been more amazing and life changing that I could have imagined. I can't wait to start sharing it with the families in my community!