Further Your Skills With Additional Certifications & Training
The following are additional certifications and training offered by the HypnoBirthing® Institute for continual education and expansion of skills. Click on the certification or training course you are interested in to see dates and locations to complete them.
Fertility Consultant Certification
Support couples in their journey to get pregnant and maintain healthy term pregnancies through hypnosis.
Infant Massage Certification
Get certified in massage techniques for healthier and more content babies.
Support Techniques for Birth Professionals
Combine your birth work with your HypnoBirthing education to help parents while they are in labor.
Professional Birth Doula Certification
Become a certified doula. This comprehensive doula training prepares you to support parents throughout pregnancy, birth, and immediate postpartum. 
READ OUR WONDERFUL REVIEWS

"What an amazing method! So instinctive to what Mother's bodies are born to do!!"

Tawny Knight, CA

"After preparing with HypnoBirthing my birth was better than anything that I could have even imagined."

Joy Kraynak

"Just what we needed as we navigated a system that has forgotten the power of a woman and her baby. Many thanks!"

Mary Angelique, CA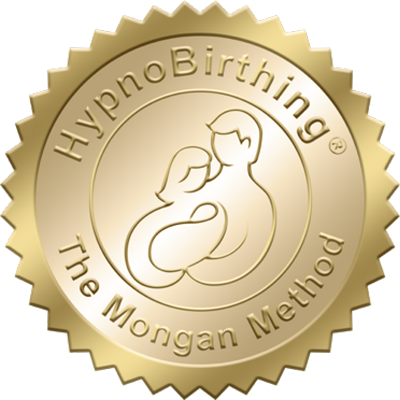 TRUST the Gold Seal of Quality…
The gold HypnoBirthing emblem is a sign of both credibility and professionalism for Educators internationally. This emblem is only given to those Educators who have pushed themselves to successfully complete the extensive HypnoBirthing certification classes and training.