careers at HypnoBirthing
®

international
Welcome to the HypnoBirthing Family
The HypnoBirthing Institute is recognized as a world leader in providing premium childbirth education. We are honored to have a global team of Staff and Educators that have successfully been supporting families for over 3 decades. Our team is always expanding and we look forward to welcoming and supporting new team members in their important roles. 
Every member of our team has an important role in supporting families to achieve a positive birth, and in helping us fulfil our mission of spreading the philosophy of gentle, calm birth by this evidence based program.
Our founder, Mickey, always spoke of and encouraged a culture that is family-like, with a focus on mentoring, nurturing, and "doing things together." We want every person in our organization to identify with and contribute to this culture. We are committed to fostering an environment where all Leaders, Staff and Educators feel supported, valued, and included as we move forward together. It is important that every member of the organization is encouraged to be authentic, professional, entrepreneurial & are recognized for their contribution and achievements.
The mindset we teach, should be demonstrated by all members, focusing on the positive and interacting with respect, kindness & professionalism. We welcome and honor all members and families within the organization, and outside the organization, regardless of differences (e.g., ability, age, ethnic background, gender, religion, sexual orientation, etc). to feel respected, valued and supported to achieve their maximum potential without discrimination. We look to all of our members to demonstrate and nurture these values, encouraging everyone to uphold this culture and ensure we are building each other and the organization up to achieve our individual and organizational goals.
To foster the positive culture within our organization, it is important that we work as a team, where everyone's views and suggestions are heard and respected. We value each team members contribution, and with an open door policy, we look forward to working closely with each member to continue to improve all that we do and ensure a positive culture and experience for all.
It is our commitment that we will go above and beyond for continuous improvement, to ensure each team member feels supported and to see Marie Mongan's vision realized.
Our Vision
The HypnoBirthing Institute is a privately owned corporation with a single mission–to provide the highest quality proven method of childbirth education to birthing families; to assist them in achieving calm, safe, and gentle birthing, and to bring about an awareness of the importance of the consciousness of the developing baby and the essence of the growing child. The Institute came into existence to make the HypnoBirthing philosophy, theories, and the techniques more widely available to those who are seeking the best possible birth experience for themselves and their babies and to provide a platform for those birthing professionals who are seeking a return to the concept of birth as a safe and joyful celebration of life.
Also involved in this global mission, are our Faculty, Staff and Educators from all over the world, who, learning of the HypnoBirthing philosophy, have felt compelled to share in creating a better world by helping to create safer, more comfortable, and more positive birth experiences for all people. Our organization and program considers the psychological and spiritual, as well as the physical, well-being of the birthing couple, and the newborn, independent of context, whether that be in a home, a hospital, or a birth center. We support all families so they feel welcome, safe, respected and celebrated independent of their cultural beliefs, gender identity, disability or color. Most importantly, it fosters an air of mutual respect for the birthing family, as well as the health-care provider in a traditional health-care system or a complementary setting. We prepare families to make informed decisions for whatever turn their birthing takes and to ensure their birth space is respected and their experience is positive.
Social Media Assistant
Hello there social media whizz, we want you! We are looking for a social media assistant to help manage and engage with our rapidly growing social media audience.
Click Here To Apply
Social Media Assistant – Position Overview 
Applications Due – 20 November 2023
We are accepting applications for the position of a Social Media Assistant (intern) to help manage and engage with our rapidly growing social media audience. This role reports directly to our Executive Team working with our Vice President and our administration / website team.
Being familiar with HypnoBirthing will definitely be a value add for this position, although not required. A passion for positive gentle birth, where women are empowered to follow their instincts is a must. Most importantly, we are looking for someone with actual, tangible experience in managing Facebook and Instagram accounts for a brand, as well as experience with post creation and scheduling. Strong writing skills are important, as the role includes post/blog creation and scheduling. The role also requires analyzing of the social media stats, working with google analytics and implementing data into spreadsheets.
This role will be a casual based, starting at 5 hours per week  and tasks will include:
Sourcing and writing blogs
Planning and posting to socials / stories / managing interactions
Collaborations
Email blasts to database
Collaborations
Ad  creation
Analyzing social media stats  
You should be passionate about social media and have experience with Instagram managing and scheduling tools, Facebook business manager, Canva, Dropbox and wordpress. If this is you, please email Anthea Thomas at anthea@hypnobirthing.com.au to apply. You will be required to submit your resume, a link to your instagram profile, proof of any social media work you've done previously, and 3 references. Thank you
Position Details
Hours: 5 hours per week (this may increase)
Pay: $25usd-$30usd per hour
Location: Virtual – must have own computer with appropriate hardware
Position: Casual ongoing
Start: January 2024
Probation: 2 months
Applications Due: 20 November 2023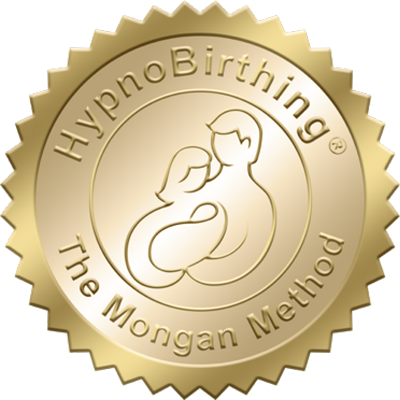 TRUST the Gold Seal of Quality…
The gold HypnoBirthing emblem is a sign of both credibility and professionalism for Educators internationally. This emblem is only given to those Educators who have pushed themselves to successfully complete the extensive HypnoBirthing certification classes and training.